Sites
Your perfect site awaits
The 85 stunning hectares of Emerald Bluffs have been mindfully divided into seven unique sites, each with their own generous building platform and access to 55 hectares of shared common land.
Every site has been individually designed to provide ultimate privacy and blend into the landscape, immersing you in the sights and sounds of New Zealand nature. An outstanding view from every angle, you'll look out on established native vegetation, the crystal-clear lake and dramatic mountain ranges.
A short stroll through native forest leads homeowners to the calm waters of Emerald Bay, where one can enjoy fishing, swimming, boating and a classic Kiwi barbeque on those long summer evenings.
Every aspect of Emerald Bluffs has been planned and developed to the highest standard in superb living, while safeguarding and celebrating the surrounding flora and fauna. State-of-the-art services and amenities such as electricity, water, gas, phone and fibre are provided to each building platform.
37 Emerald Bluffs Lane
The namesake of historic Emerald Bay, Koro Kowhai sits high above in quiet solitude. A three-sixty-degree slice of what used to be, where fond memories will be forged for years to come.
The reinvigorated forest and spectacular views invite a unique design that reflects and respects its stunning natural history and surroundings.
Price by Negotiation
View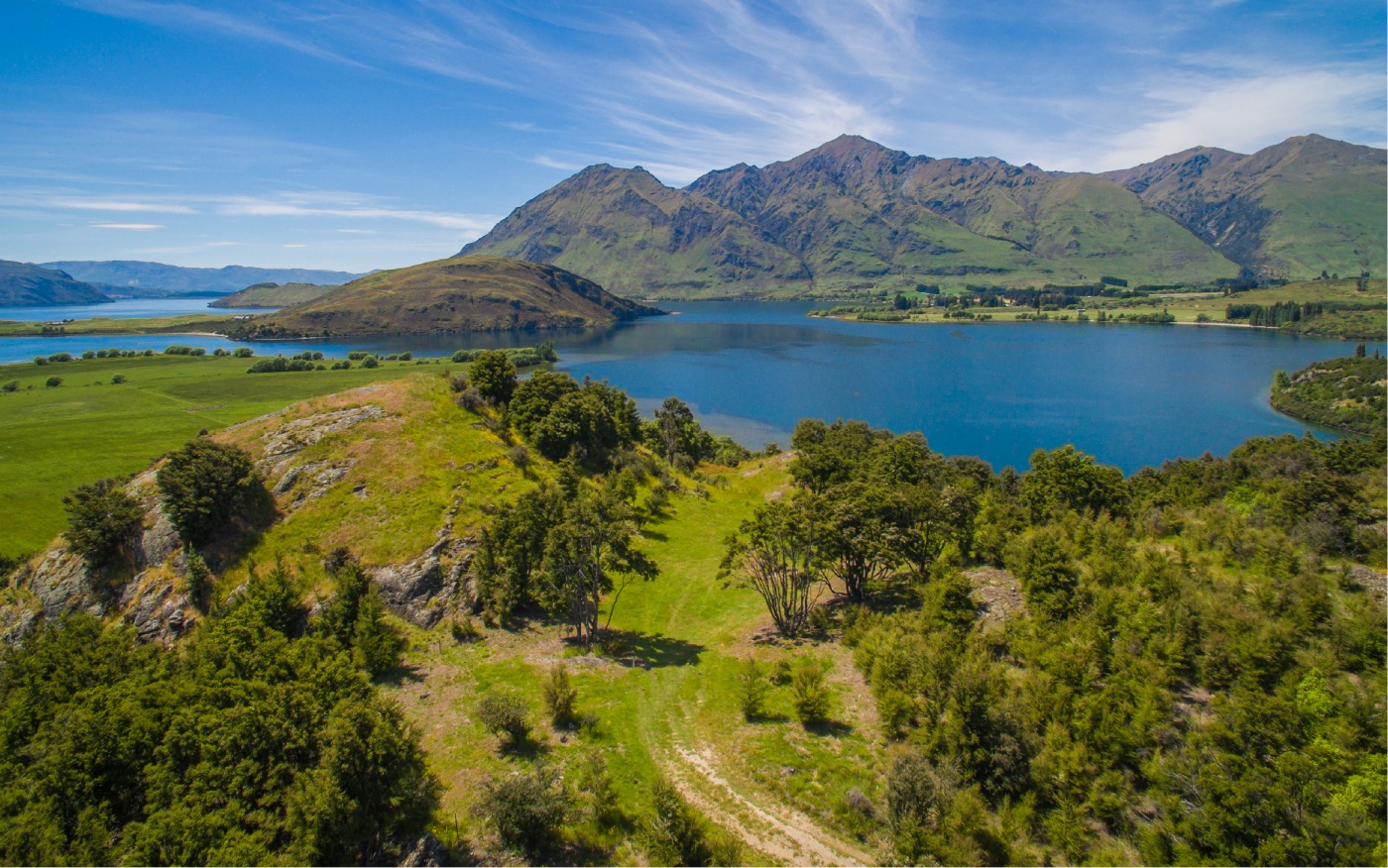 31 Emerald Bluffs Lane
For those who seek quiet seclusion and striking scenery, the best of both worlds awaits. The native fauna and rock formations create a sun-drenched shelter tucked away from the wind and all that dwell beyond the spectacular views of Emerald Bluffs.
Immerse yourself in Mother Nature's best and build your home on one of our region's most extraordinary platforms.
Price by Negotiation
View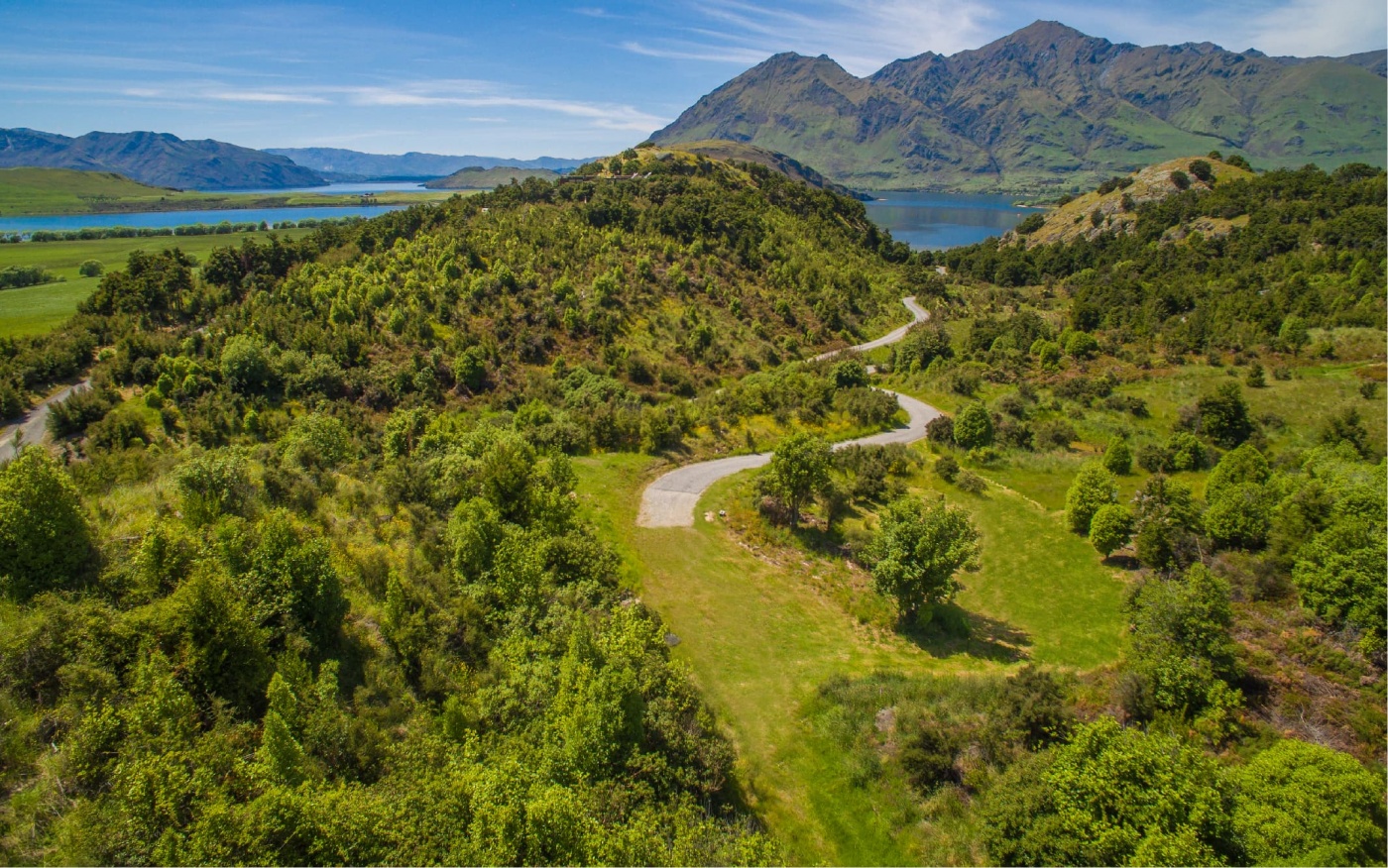 82 West Wanaka Rd
A private access road leads you to a sublime treasure and the highest site of Emerald Bluffs – our cloak of the sky, Okahuraki.
Rise through lush native forest, burst into breath-taking views of our spectacular region and watch the seasons go by from the luxury of your very own natural plateau.
Price by Negotiation
View